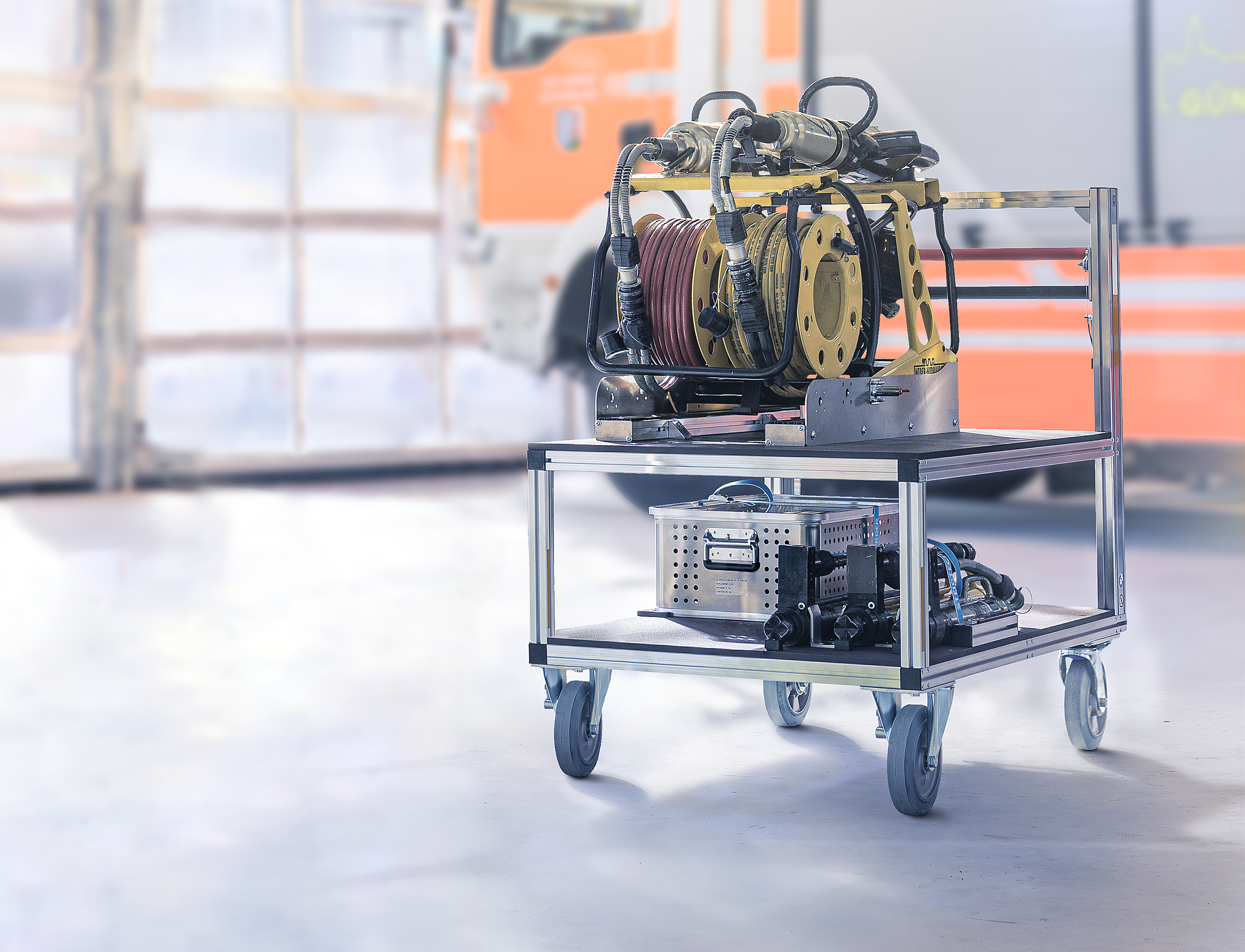 Inspecting mobile containers
Our products offer you the greatest possible safety in use. To keep it that way, equipment such as mobile containers should be checked regularly. Continue reading to find out why, how and by whom.
Inspecting mobile containers: why?
According to the accident prevention regulation (UVV) "Fire services (DGUV regulation 49)", regular inspections are mandatory for fire service equipment and devices.
Regular inspections are prescribed by DGUV principle 305-002 of May 2021.
Inspecting mobile containers: when/how often?
Visual inspection for wear and defects after each use
Regular, recurring inspection at least every 12 months
Who is allowed to inspect mobile containers?
Mobile containers must undergo a visual and functional inspection by aqualified person.
We offer basic/advanced training for qualified persons in ourseminar programme.
Inspecting mobile containers: how?
Visual inspection for

Deformation
Wear
Damage
Sharp edges, chipping, burrs
Attachment

Brake test according to AGBF recommendations
Inspection results must be entered in a test sheet or test book
We offer a downloadable checklist with inspection criteria for your guidance and documentation.
Download checklist
Inspection failed: what now?
Mobile containers that are damaged or exhibit defects, or that no longer appear safe for use, must be withdrawn from use.
These mobile containers may only be made available for use after proper corrective maintenance once the original strength is re-established.
Professional repair is one of the services we offer: contact us now!
Enquire about repair
What you get with MUNK
Professionals trust MUNK
Occupational safety, function and ergonomics in perfection
Made in Germany
Designed, developed and manufactured in Germany
15 years warranty
Quality that keeps its promises. With safety.